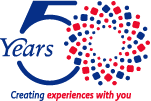 This beautiful island in the Caribbean Sea is the third largest in the Mexican territory, located thirty kilometers south of Cancun. It´s a popular cruise port, famous for its dive sites and colorful reefs. You can arrive by plane or boat, since it has an international airport and a ferry station. Hotels extend both north and south from the islands downtown where you can stay and enjoy the fine sand and turquoise blue sea. Modern life is merged with tradition, exotic beaches and fun activities. Places like Chankanaab National Park and San Gervasio´s Archeological Zone make Cozumel a historical and spectacular destination. In addition to the exquisite beaches, Cozumel has a wide variety of activities such as surfing, snorkeling, scuba-diving and other aquatic activities.
---
Located southeast of Mexico, south of Cancun; Playa del Carmen is specifically the main town of Solidaridad, Quintana Roo. The heart of Playa del Carmen is the 5th Avenue that runs parallel to the beach with its hip, multicultural vibe, an extensive selection of shopping, entertainment and dining options. Today it is a modern version of the fishing village it used to be, surrounded by several attractions such as the eco-archaeological parks of Xcaret and Xel-Ha, the island of Cozumel and the archaeological zone of Tulum.
---
Costa Maya is a splendid paradise with 45 kilometers of white sand, palm trees and a spectacular ocean view. It has developed as an alternative tourist center to Cancun or the Riviera Maya, offering visitors a variety of options to those who want tranquility, culture and adventure. With its sandy streets it is the perfect place away from the busy life of the big cities. Visit the iconic lighthouse, a beautiful Caribbean Sea with the most amazing reefs, and the great seawall dividing the beach from the rest of the establishments.
---
Progreso is a port city located about 40 kilometers north of Merida. For years it was an important commercial port in Yucatan, but today it receives cruise ships on its iconic 6.5 kilometer long pier. It has a beach-lined boardwalk with restaurants and adorned with the still functioning Puerto Progreso Lighthouse built in 1893. There are hidden treasures near the port such as the archeological sites of Chichén Itzá, Uxmal, Dzibichaltún, and Izamal as well as the Natural Reserve of Ria Lagartos with its surprising diversity of flora and fauna.
---
Activity Type
we promote socially responsible partnerships